Learn the eatery's recipe for success in a notoriously tough and stagnant industry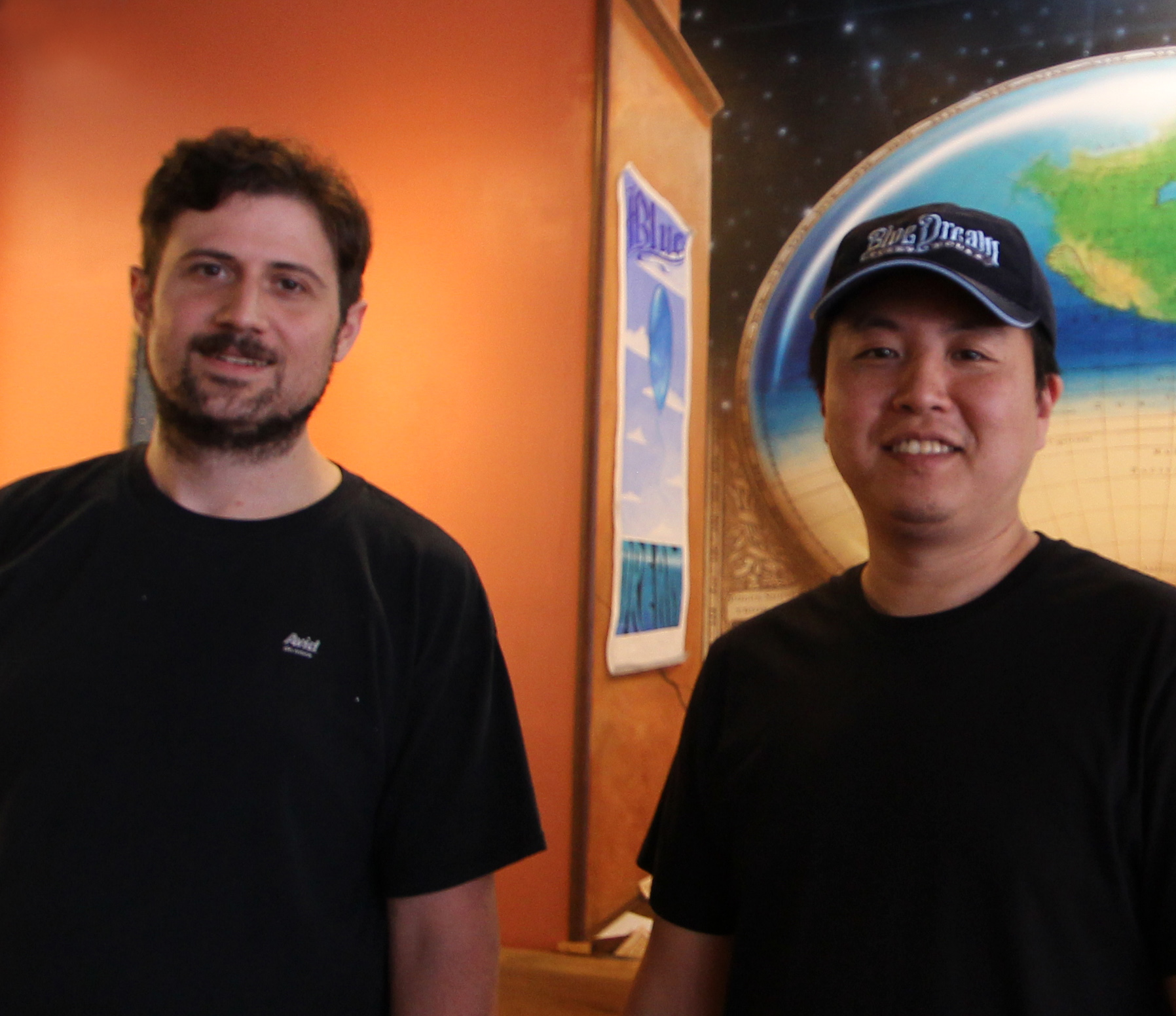 James Sutherland and Sean Park know the downsides of working in the restaurant industry all too well: low wages and that feeling you're going nowhere fast. After all, they've both done time at an array of restaurants across the country in nearly every position over the years. So when the two met at Doc Chey's in Atlanta and decided to move here to open their own place, Blue Dream Curry, they committed to doing things differently. Chiefly, to paying their employees well and trying to shift how their workers viewed the job—from dead-end to viable career.
Step One: Pay a Living Wage
Since the duo opened Asheville's first curry house a little over a year ago, they've been unwavering in their promise to travel a different road. For example, they began paying their employees a living wage on day one, which they acknowledge was a challenging choice for a new restaurant to make.
"It doesn't necessarily make sense in the bottom line immediately," says Sutherland. "But I feel like a lot of businesses these days are being way too shortsighted. The approach is to say that if we pay people well from the beginning—a living wage at least—people will talk highly of the company, employees will tell their friends about us, we'll get a lot more resumes and applications coming in, and we can actually improve our operations as time goes on."
To date, the benefits have been immense. In an industry known for exceedingly high turnover, the owners have yet to have one of their 13 employees quit. And company culture couldn't be better, especially since they said goodbye to tipping this past January.
Step Two: Rewrite the Rules
"In the service industry, there are servers and then there's the back of the house," explains Park, who serves as head chef in addition to sharing the operations role with Sutherland. "Typically in a restaurant, the servers make much more than those in the back of the house working half the hours they do. So there's been a looming issue: It's hard to find kitchen people." It's not because they don't enjoy the job, he notes, but simply that they can't pay their bills. "We wanted to level the playing field. Both jobs are difficult and both require their own skill sets, and we felt like both should be rewarded."
All employees now receive a 10 percent bonus based on the restaurant's sales, which brings their hourly rate well over living wage as defined by the local group Just Economics. To allow for the bonus, Sutherland and Park raised menu prices, without complaints by customers. In fact, they say that because their formula equates to an excellent product and excellent service, diners are happy to pay a little more.
But their unique approach isn't a marketing ploy, and they don't want to be the only restaurateurs here revolutionizing the industry.
"It's scary for business owners to make the change, because it's so radically different from what everybody has been doing for so long," Park acknowledges. "But we've tested it out and we know that this model works. In the long term, it's a more stable business."
Sutherland echoes that the industry has been stuck in a rut, but adds that he feels more universal change could be on the horizon. "The laws will change. Tax codes will change. Minimum wage will be raised. As business owners, it's good to look towards the future and try to preempt that and take care of some of those issues before you have to take care of them."
He notes, though, that he'd like to see change happen sooner rather than later with Asheville restaurants, citing the recent report that shows just how hard it is to obtain the American dream in the area. "There need to be companies that try to move forward and be more progressive without the government or anybody telling them they have to do it. Just making that choice because they can."
Step Three: Build Community Through Curry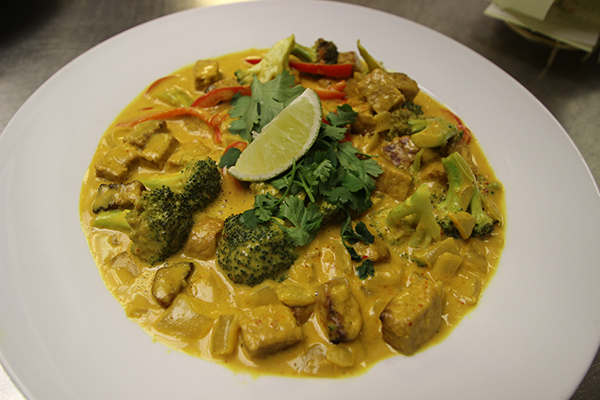 Asheville's community spirit keeps both owners hopeful about an area-wide industry shift. That's why they picked the mountain town for Blue Dream—okay, the beer had something to do with it, too; they have 10 local brews on tap that pair well with their different curries from around the world.
"Everyone's about supporting local," says Sutherland, who stresses that strengthening the local economy is a big part of what paying their employees well is all about. "If people have money to pay their bills, they're going to put more money back into the community."
In addition to creating high-quality jobs, the restaurant does its share of keeping their dollars in WNC: all of their proteins are sourced from local suppliers, and they order as much produce from area farmers as possible. And, they regularly host fundraisers for local nonprofits.
Community is also the reason they came to Mountain BizWorks for the loan that helped start their restaurant revolution.
"Mountain BizWorks has the Asheville community vibe to it, and the team was very supportive," explains Park. "We've taken advantage of the coaching offered to us, and it was really helpful. We got the sense everyone wanted us to succeed."
"The organization is about building bridges between people with ideas and people with money, and that's the only way to make things happen in the world sometimes," Sutherland adds. "There are lots of people in the area with some really amazing ideas and they need some kind of chance to make it happen."
Park chimes in, "Mountain BizWorks definitely helped us have our chance."
They plan to keep paying it forward, hopefully expanding in order to create more quality career positions. They're also increasing partnerships that support other local small businesses. Don't miss their collaboration with Urban Orchard available soon: a custom lemongrass and galangal hard cider.
Learn more about Blue Dream Curry House and find their dreamy menu online at bluedreamcurry.com; the restaurant is located at 81 Patton Avenue in downtown Asheville. For information about working with Mountain BizWorks to launch or grow your business, visit the lending, learning, and ScaleUp WNC pages of our website.