Striking the balance between risk and fulfillment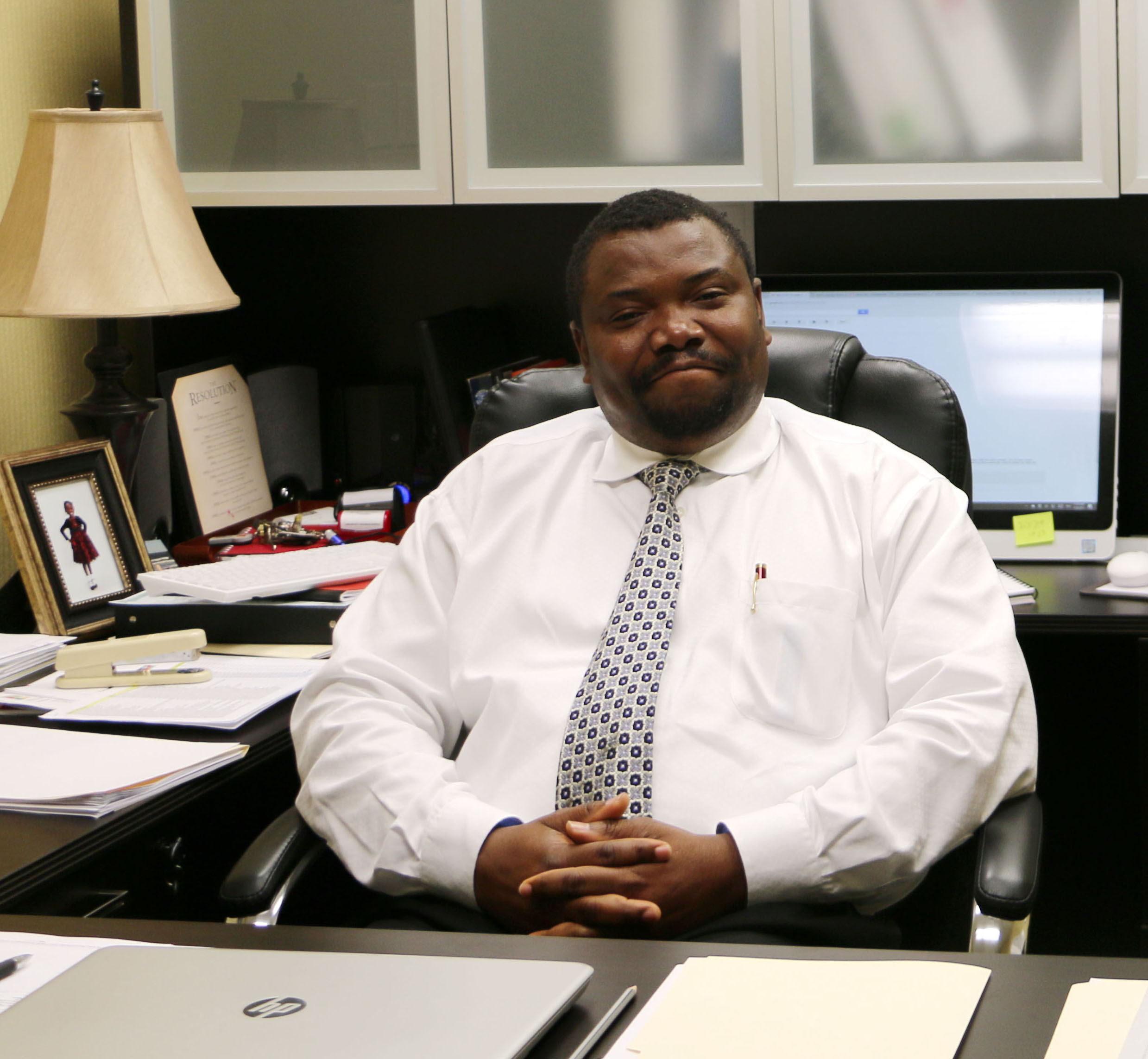 Jean-Pierre Koudifo had been working for a defense contractor in Indianapolis and although he was successful he "felt like something was missing." He started assessing his skills, the marketplace, and what he could uniquely offer. In this research he found that his love of language and being trilingual could be to his benefit within the rich billion dollar Translation and Interpretation Services Industry. As he was working full time for the Department of Defense contractor he did more research and found his first client online.
When Should the Side Gig Become the Main Gig?
While working for his first client as a subcontractor, Jean Pierre was asked if he could expand his language offerings. For him the direction of this side business was clear, it was time to hire subcontractors and expand his language offerings. As his home business grew he reached a precipice, he could no longer keep up with the demands of his side business as well as working full time.
The next growth step was a scary one. With a wife and two kids, how do you step away from a stable job with good benefits? Jean-Pierre spoke with his wife about leaving his full time position to further pursue his language systems business and she was on board. He felt like he was ready, so he took a risk.
To Asheville: The Small Business Friendly City
After he resigned, Jean-Pierre decided he needed to find a new location for his growing business. When researching possible locations, he found that Asheville was rated the most small business friendly city in America. After figuring out what state Asheville was in, he decided to check it out. Last year, Jean-Pierre and his family came to Asheville on vacation like many other people do from around the country and decided to make it their new home. They packed their bags, Jean-Pierre found a new office in South Asheville, and they haven't looked back.
Growing with a Mountain BizWorks Loan 
He admits the beginning was hard, he came in every day, and sat in his office alone. When Jean-Pierre was working on his new business he understood that the results wouldn't be immediate. "Starting my own business was very much like sowing a field. Like a farmer I knew I must wait to reap the rewards of my hard work." He thought daily of his vision and passion for his business and reflected, "If I stopped nourishing these goals, they would die, and so would my business."
To stay inspired when it was just him in his small office, in a city far away from where he used to live, he made sure to meet other people and listen to their stories to stay inspired. "One day it will come," he told himself and it has. Since his relocation he's been rapidly expanding his client base including recently landing two large new governmental clients. With a small business loan from Mountain BizWorks, Jean-Pierre has now hired his first employee and is in the process of continuing to grow his team to increase capacity and meet their growing demand. We are excited to see Global Language Systems flourish as Jean-Pierre comes into one of the many fruitful seasons in his business' future. 
For more about Global Language Systems LLC, visit globallanguagesystems.com. For information about working with Mountain BizWorks to launch or grow your business, visit the small business lending and learning pages of our website.