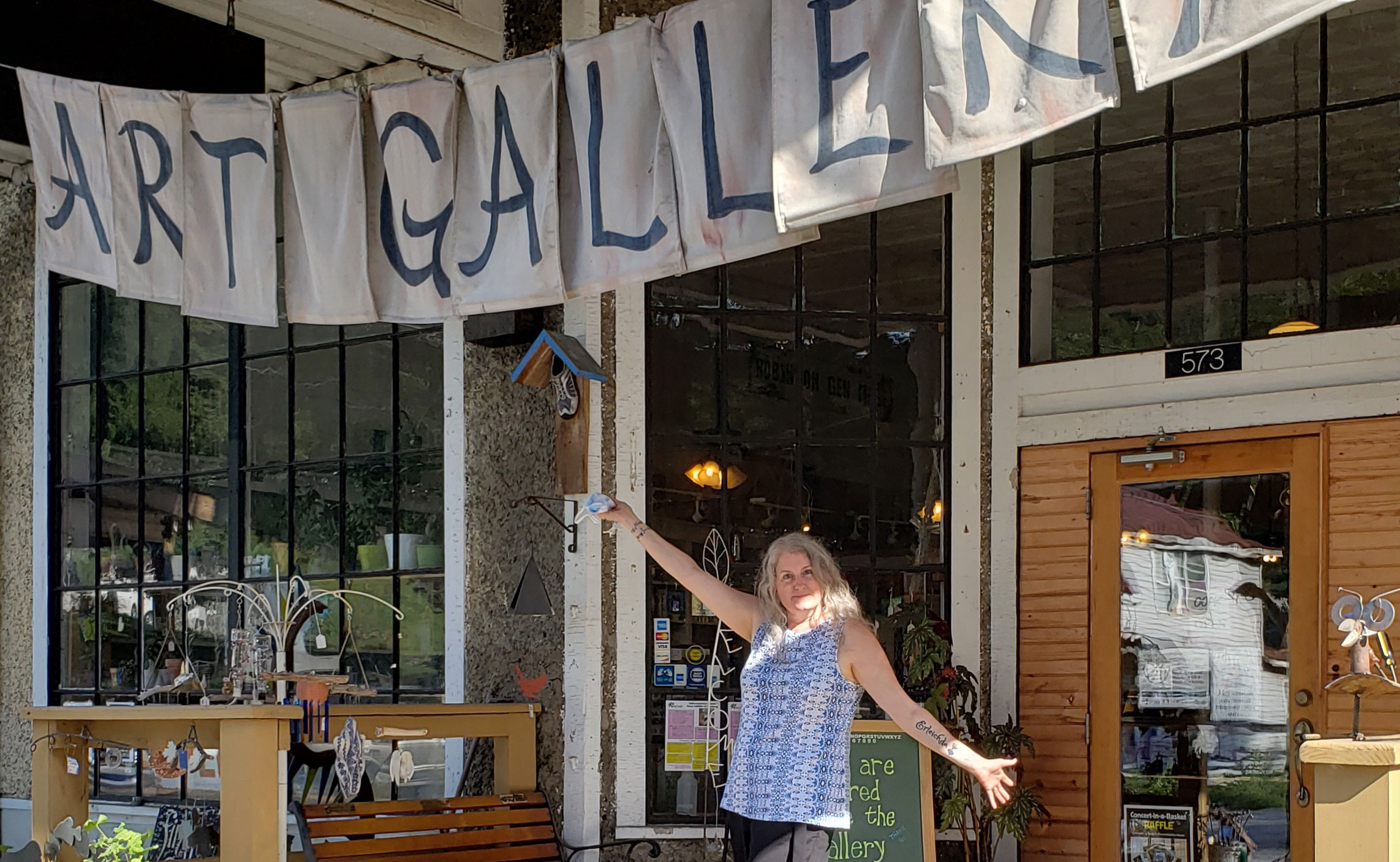 One of a Kind Art Gallery (OOAK) represents over 170 local and regional artists from its location in Micaville, NC. Gallery owner Kari Weaver and her staff have worked tirelessly to exhibit and sell the finest local arts and crafts, as well as make the Gallery and Micaville, NC a destination for locals and tourists. OOAK boasts 2300 square feet of local art, including pottery, jewelry, lamps, paintings, and more. The business is community-oriented, giving back to not only the local art community but beyond. OOAK offers sales space for several nonprofits such as Shortbus Studio, an organization serving adults with developmental and intellectual disabilities, and Quilt Trails of Western North Carolina. 
When the COVID-19 pandemic arrived in North Carolina, Kari was worried her business and ability to support her local art community were both going to disappear. Especially in the winter to spring months, funding is often tight for OOAK Gallery, so when she was approved for a North Carolina Rapid Recovery (NCRR) loan, it was a breath of fresh air for her. The funding allowed her to keep the business running and to turn her focus to an online gallery and store that will be crucial to the gallery's future as tourism has been so greatly impacted by COVID-19. The NCRR loan also made it possible to hire an additional employee and bring on an outside consultant to help promote the online gallery and store. Said Kari, the online store and gallery is important to creators because it "will allow people who have visited our area and loved the artwork to continue to support these local artists by buying their work online."
Learn more about OOAK Gallery at www.ooakartgallery.com/. For more information on Mountain BizWorks COVID-19 Relief Programs visit https://www.mountainbizworks.org/coronavirus.