Listing Price – $350,000
OVERVIEW
A successful provider of non-emergency transportation services, this business has been serving the Western North Carolina market for over 10 years. With opportunities to expand, the company has an existing client base serving hospitals, skilled nursing facilities, assisted living facilities, physician offices, and medical treatment centers. With mature business processes, the company has multiple avenues to sustain and expand revenues under new ownership. 
HISTORICAL REVENUE & CASH FLOW
2021 Revenue: $222,164
2021 Cash Flow: $119,383
2020 Revenue: $247,840
2020 Cash Flow: $136,523
2019 Revenue: $388,633
2019 Cash Flow: $241,909
BUSINESS HIGHLIGHTS
Revenue and cash flow trending up in interim 2022. 
Over $230,000 of equipment (primarily vehicles) included in business sale.
Key office manager to stay with business post-sale.
Current owner working an average of 20 hours per week.
Interested in Learning More?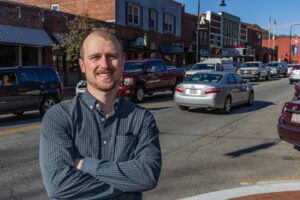 Chris Grasinger, Director of Market Advisors
"*" indicates required fields