Listing Price – $1,600,000
OVERVIEW
This stunning restaurant and event venue has been operating in and serving the Western North Carolina market for over 20 years.
HISTORICAL REVENUE & CASH FLOW
2021 Revenue: $1,440,207
2021 Cash Flow: $564,309
2020 Revenue: $779,692
2020 Cash Flow: $220,609
2019 Revenue: $1,235,859
2019 Cash Flow: $295,321
BUSINESS HIGHLIGHTS
Established with strong patronage for over 20 years in an economically superior community. 

Located in a growing higher end resort township, that's experiencing an increase of development and population in the area.

Stunning barn style event space that supports current revenue and allows for business expansion opportunities.  

Real estate is available as part of sale, if the buyer is interested.

Seller is open to separating the events business from the restaurant business for purpose of sale.  
Interested in Learning More?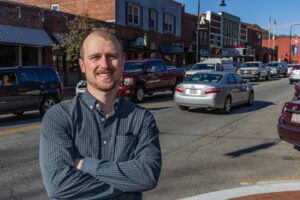 Chris Grasinger, Director of Market Advisors
"*" indicates required fields