Listing Price – $1,100,000
OVERVIEW
This longstanding business finances and sells new and used tractors and equipment, implements, parts, tires, lubricants, power take off shafts, PTO parts, tiller tines, replacement plow parts, rotary cutter blades and fasteners, tire chains, hay equipment and replacement parts, metric and standard bolts.
*The real estate on which this business operates will accompany the sale and is priced at $150,000. 
HISTORICAL REVENUE & CASH FLOW
2022 Revenue: $3,636,340
2022 Cash Flow: $174,297
2021 Revenue: $2,174,722
2021 Cash Flow: $61,038
2020 Revenue: $1,797,246
2020 Cash Flow: $54,131
Interested in Learning More?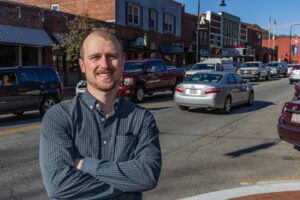 Chris Grasinger, Director of Market Advisors
"*" indicates required fields