Listing Price – $442,000
OVERVIEW
A successful boutique welcoming the discerning woman for decades. Season after season loyal customers expect and find an impressive unique selection of clothing and accessories from well-recognized brands.
HISTORICAL REVENUE & CASH FLOW
2022 Revenue: $617,052
2022 Cash Flow: $129,436
2021 Revenue: $612,343
2021 Cash Flow: $97,310
BUSINESS HIGHLIGHTS
Current store operates in 1000 square feet on a bustling main street. Additional 500-1000 feet available for lease within the facility, if new owner is interested.
Located on main street of a NC mountain resort town, it is in the "heart" of the shopping area. There is an abundance of customer foot traffic consisting of seasonal homeowners, vacationers, and day travelers. Strong exclusivity relationships with their reps and suppliers secure the value of their unique fashion offering.
This established business has grown to very respectable and sustainable sales level without utilizing e-commerce tools. There is potential for increased market exposure and sales by expanding into this area.
Owner will consider partial financing to buyer.
Seller is willing to provide operations transition support to the new owners as part of the sale.
Interested in Learning More?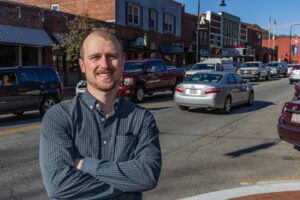 Chris Grasinger, Director of Market Advisors
"*" indicates required fields