Mountain BizWorks and our partners are excited to be accepting applications starting November 20 for our 2020 program which will include the ninth ScaleUp WNC cohort. At this time, we're only expecting to hold one new cohort in 2020 as we're also planning a new alumni offering.
Cohort Program Dates
Each ScaleUp cohort program includes a VIP kick-off evening event, seven class-based sessions, a capstone showcase event (optional), and a minimum of 10 hours of one-on-one technical assistance and mentoring to support the implementation of your strategic growth plan.
The program is open to applicants from anywhere across WNC. The tentative dates for Cohort 9 follow. The cohort will be held at a central location based on the selected participants. ScaleUp program participants are expected to attend all of the sessions for your cohort.
Cohort 9

Friday Mar 6, 9:30am-3:30pm: Session #1
Thursday Mar 19, 5-8pm: Kickoff Dinner with Mentors & Partners
Friday Mar 20, 9:30am-3:30pm: Session #2
Friday Apr 3, 9:30am-3:30pm: Session #3
Friday Apr 17, 9:30am-3:30pm: Session #4
Friday May 1, 9:30am-3:30pm: Session #5
Friday May 15, 9:30am-3:30pm: Session #6
Friday May 29, 9:30am-3:30pm: Session #7
TBD: "Demo Day" Event
2020 Application Window Opens November 20
Applications for the 2020 ScaleUp WNC program must be received by 11:59 PM on January 31, 2020 to be considered. Up to fifteen businesses will be selected through a highly competitive, merit-based process. Click below to apply. Applications will be confidentially reviewed by an experienced selection panel and responded to by February 12th. Additional information and an interview may be requested prior to selection.
Continue to the application form »
How much does it cost?
Thanks to our generous 2020 sponsors and partners, the cost of the program is only $675, or three installments of $225 each, for companies admitted to the program. This provides full program access for one participant including 60+ hours of training, mentoring, and networking to scale your business. Companies that would like to add a second program seat (i.e., for a co-founder) may do so for an additional one-time fee of $225. The program fee (or first installment) will be due upon acceptance to the program. There is no fee to apply.
Questions?
Please contact Emily Breedlove with any questions at emily@mountainbizworks.org. Additional program information can be found on the main ScaleUp WNC page.
2019 PROGRAM SPONSORS
MAJOR SUPPORT RECEIVED FROM:


ADDITIONAL PROGRAM SUPPORT RECEIVED FROM: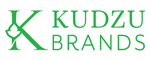 Interested in joining our team of sponsors? Contact Chris Grasinger at chris@mountainbizworks.org for details.