Mountain BizWorks partners with local business professionals to offer high-quality classroom instruction in business planning and QuickBooks.
Birds Eye Business Planning helps aspiring entrepreneurs and existing business owners create comprehensive business plans in order to start-up, expand, or enhance their businesses. This class is a refined version of Mountain BizWorks' popular Foundations course in which participants acquire a clear aerial perspective of operations, financials, product/service development, and marketing. It is designed to create a network of peers from which you gain ideas, support, and feedback along the way. The cost is $350 with a limited number of partial scholarships available. The class meets once weekly for three hours for six weeks. For more information and to enroll, please visit: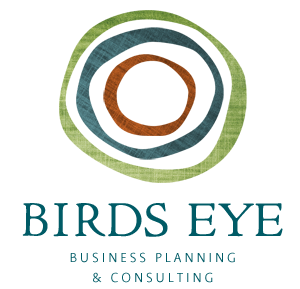 QuickBooks For Your Small Business with certified Advanced QuickBooks ProAdvisor Jeff Weathers is geared toward owners and employees of start-up or existing small businesses who manage their own bookkeeping. The class offers an overview of the QuickBooks line of products to help you determine which is best for your business, guides you through generating and understand financial reports, and provides an introduction to payroll and taxes. The course meets once weekly for three hours for a total of four weeks. Visit our online calendar to see when the next session is scheduled, or contact us. Cost is $150 to attend; limited scholarships are available, making the course free. Contact Moriah Heaney at moriah@mountainbizworks.org or (828) 253-2834 x10 for details.
Contact us to learn more