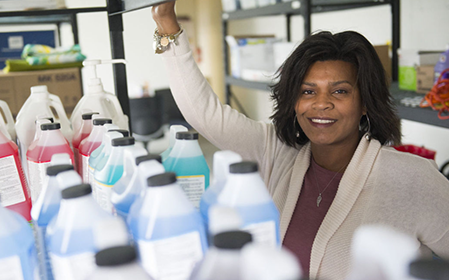 An upcoming workshop entitled "Business Resolutions," is aimed at helping our local businesses, especially those owned by people of color, thrive in the new year.  This workshop, sponsored by the New Economy Coalition, will introduce attendees to the work of the New Economy Coalition, a collaborative community collective working to develop more inclusive and equitable models for local economic development.  It will also guide attendees through some of the findings of the coalition's recent leakage study, which identifies existing exports or gaps in local services and products, i.e. areas for potential new business development or expansion by businesses owned by people of color in our region.
Information will also be presented at these workshops about an upcoming 2018 series of workshops to be sponsored by the New Economy Coalition, where participants can attain more in-depth information on the results of the leakage study.
Finally, it will look at how we can all support locally-owned businesses with our holiday shopping, by making an effort to "Buy Black and Brown" (inspired by the national "Buy Black" campaign).  Business owners are encouraged to wear branded material and bring small collateral to the workshop, in order to build awareness of those products for a wider audience.