Mountain Bizworks is excited to offer this fall series of workshops as a Pay What You Wish (PWYW) option. What does this mean?  It means we recognize that the economic realities of the pandemic has put a huge financial strain on many households and we do not want price to be a limiting factor in order for creative entrepreneurs to benefit from our programs. In effect, we are trusting you to pay what you consider to be a fair price given your economic situation, beyond a $5 minimum placeholder. We hope this allows as many craft and creative individuals to be able to participate and grow their business skills leading to sustainable businesses!
Craft Your Commerce is a Mountain BizWorks entrepreneurial program designed to connect, elevate and advance creative and craft-centered companies through a series of business training workshops and classes designed by makers for makers. The program is offered in partnership with Center for Craft, UNC Asheville, and area creative entrepreneurs.
Fall Craft Your Commerce Workshops Series
All CYC events will be held virtually via Zoom.
This fall series will focus on the theme Creative Connections. Now more than ever, finding and creating connections is key to a thriving business. How do you engage your customers in new ways? How can you make virtual connections that lead to new customers? How do you create an authentic brand that speaks to your customers? How can you grow your social media presence and followers when you can't meet people? 
This fall we continue our Craft Your Commerce workshops with a focus on marketing in today's environment. The way we used to market to our customers has drastically changed.
These workshops will address these changes and how to actually implement them.
Throughout the series, an integrative cohort-based learning program will help weave together lessons from the workshops and guide entrepreneurs in developing their own goals and actionable plans.
The CYC Fall Workshop Series will feature the following:
A virtual

networking event to kick off the series – Makers Mixer
5 separate virtual workshops

on that focus on various marketing subjects designed to help you gain new ideas and skills that you can use in today's market.

Crafting Commerce Cohort (C3) Labs

to glean insights from the workshops and develop actionable plans in a collaborative, peer-to-peer learning setting.
The networking event and workshops are offered à la carte but we hope you will take advantage of the Series Pass and journey through the entirety of this integrative learning experience.
Learn more about the Craft Your Commerce 2020 Fall Workshop Series events and get your tickets below! Register now as spots are limited!
Kickoff Event

Image by Erin Adams

Craft Your Commerce: Makers Mixer
October 23, 4:30 – 6 pm EDT 

Join us on Friday October 23, for an informal virtual gathering of artists and creatives from the Western North Carolina region and beyond. This is a relaxed networking event that will begin with a brief introduction and presentation to provide a glimpse of the upcoming 2020 Fall Craft Your Commerce Workshop Series.

Then we will hear from our guest, Elizabeth L. Sims who is a communications professional with a background in strategic marketing, brand management, advertising, public relations, journalism and published writing who resides in Asheville, NC. She will talk on Text Your Better Angels!
Workshops on Creative Connections

Capture + Convey
Presenter: Nicole McConville
October 30, 10 am – 12 pm EDT 

What story do you want to tell? How are you going to stand out? In our visually-driven world reaching your preferred community requires thoughtful strategy and deliberate action. Having a rich and relevant image bank from which to pull from can make the difference in making a good first—and lasting—impression. Inviting curiosity and interest, and establishing a sense of trust and rapport can be the key leverage point in attracting and retaining enthusiastic clients, customers, and advocates.

 Join noted Asheville photographer Nicole McConville to explore accessible tips that will improve your approach to image creation and finished results with lots of visual examples. You'll be encouraged and inspired to create your own visual story even if all you have at hand is your phone.

 This is not a camera workshop but rather an idea workshop. Whether you are a maker, baker, or creative troublemaker, this workshop dives deeply into the WHY as much as the HOW to prepare you to think about visuals in a way that is empowering and practical.

Creating an Authentic Brand
Moderator: Sarah Benoit 

Panelists: Zane Adams from Buchi Kombucha and Ashleigh Hardes Koslow from Lexington Glassworks
November 4, 2 – 4 pm EST 

What makes a brand authentic? Why would you want to work toward creating your own authentic brand? An authentic brand is defined as a brand that has values and morals and stands by them no matter what while honestly divulging its practices (flaws and all). Come listen to a panel discussion moderated by Sarah Benoit of JB Media Institute. She will lead WNC business owners through a discussion about why you should consider developing your own, and how you can profit from building your own authentic brand.

Image by Maggie Flanigan

Phones, Not just for Selfies Anymore 

Presenter: Joshua White


November 6 and 11, 2 – 4 pm EST 

During this two-session workshop, we will discuss tools and techniques to create images to highlight your work, products, or business in the best way possible. During Session 1, we will cover using a smartphone, editing apps, and various apparatus ranging from simple to complex to create strong images. After the first session, participants will have the skills needed to set up a DIY studio and begin capturing images. Session 2 will focus on feedback for specific images, question and answer about challenges that may have arisen during studio setup.

Leveraging Instagram to Drive Sales

Presenter: Liz Kantner


November 18, 2 – 4 pm EST

Liz Kanter, owner of STAY GOLD will provide an overview of Instagram and how to create consistent content on Instagram that will lead to sales. Attracting customers today via Instagram is key to building a strong online presence. Learn how to develop strong messaging, strategically use the tools Instagram provides, key metrics to consider, write impactful calls to action and convert your leads to sales.

 

Digitizing Your Business

Presenter: Jeremiah Robinson


November 20, 10 am – 12 pm EST

Do you have a website, but are not sure what to do next? You're not alone. There's a lot that goes into building your virtual visibility, from establishing your business goals, developing a variety of accounts on social media, getting listed on Google, growing email lists and creating a plan of the best ways to engage and interact across these different mediums.

To help with the overwhelm, this workshop will break down 5 pillar ways to build an online presence that will boost your e-commerce sales.
CoHort Based Learning Program
Photo by Nicole McConville www.nicolemcconville.com

Crafting Commerce Cohort (C3) Labs

5 Sessions over 5 Weeks
Dates: November 2 – November 30 (meets every Monday evening)


Time: 6-8 pm EST

Facilitated by Gwynne Rukenbrod Smith, Craft Your Commerce Project Manager. This 5-week cohort experience will aid existing makers and creative entrepreneurs in integrating learnings from the workshops into their business practices. Join a group of your cohorts and analyze all aspects of your business, identify where you could improve your business, and implement the ideas shared in each workshop.

These Live Labs are held throughout the workshop series. They are intended to answer any questions that you have after the workshops, and help you implement any skills and ideas you learned. By the end of the class you will have developed 3 business goals and an implementation plan to achieve those goals.

Please note that while the workshops are open to anyone living in the United States, the C3 Cohort Labs are open only to creatives living and working in Western North Carolina.
Pricing & Ticket Packages
The Craft Your Commerce 2020 Fall Workshop Series involves a networking event, five separate workshops, and one intensive course suited for existing makers. The program offerings are available a-la-carte, but they're also designed to thematically complement each other and we encourage you to consider participating in the full series.
This series we decided to offer these workshops as a Pay What Your Wish (PWYW) prices to make these classes available to as many participants as possible. We've lowered the opening price at $5 per event, but if you are able to pay more, up to the suggested regular price, please do so to help us support the creative community and continue to be able to offer affordable classes in the future.  We thank you for the support!
Individual Tickets – All workshops are open to any craft or creative artist/business in the US. The C3 Labs are open to creatives in Western North Carolina only.  
October 23 Maker's Mixer  – Free! 
October 30 Capture + Convey – $45 Suggested Regular Price, PWYW Price $5+
November 4 Creating an Authentic Brand – $35 Suggested Regular Price, PWYW Price $5+
November 6 and 11 Phones, Not Just for Selfies Anymore – $45 Suggested Regular Price, PWYW Price $5+
November 18 Leveraging Instagram to Drive Sales – $45 Suggested Price, PWYW $5+
November 20 Digitizing Your Business – $45 Suggested Price, PWYW $5+
November 2 – 30 Crafting Commerce Cohort (C3) Labs- $175 Special Price
Series Pass Breakdown 
The Series Pass gives you access to all 5 Workshops

$95 Suggested Regular Price, PWYW $25+

The Series Pass + C3 Labs gives you access to all 5 Workshops AND the 5-week Live Labs for Makers course 

$175 Special Price, includes all 5 workshops too!
Get your tickets early and take advantage of Pay What You Wish (PWYW) pricing before we sell out! Workshop and C3 Lab spots are limited!
Scholarships
Limited financial need-based scholarships are available. To apply for a scholarship please continue to this form. UNC Asheville students are also eligible for scholarships; contact Brent Skidmore for details.
In Partnership With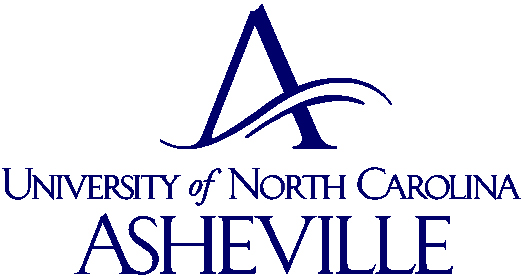 Sponsors: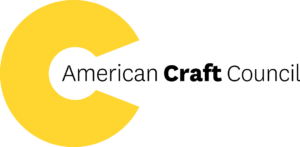 Promotional Partners: