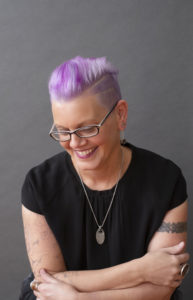 Facilitated by Gwynne Rukenbrod Smith, Craft Your Commerce Project Manager. This 5-week cohort experience will aid existing makers and creative entrepreneurs in integrating learnings from the workshops into their business practices. Join a group of your cohorts and analyze all aspects of your business, identify where you could improve your business, and implement the ideas shared in each workshop.
These Live Labs are held throughout the workshop series. They are intended to answer any questions that you have after the workshops, and help you implement any skills and ideas you learned. Finally in this class will you will develop 3 goals you want to achieve in your business and create an implementation plan to achieve those goals.
Facilitator Bio:
Gwynne Rukenbrod Smith currently serves as the Project Manager for the Craft Your Commerce program at Mountain Bizworks (MBW), a U.S. Treasury certified non-profit community development financial institution (CDFI). MBW offers an innovative blend of lending and learning to help entrepreneurs overcome obstacles, grow strategically, and create jobs. Rukenbrod Smith also serves at the Director of Coaching, Programs, and Momentum with Flourish and Thrive Academy, an  educational company that supports designers, makers and retailers in the jewelry and creative product industry to build values driven businesses that create financial security and support their lifestyle goals.
From 2013 – 2020 Gwynne served as the Executive Director for the Society of North American Goldsmiths (SNAG), an organization dedicated to the support and advancement of contemporary jewelry and metal artists.  Before that, Gwynne served as the Executive Director of HandMade in America, an economic development organization that focused on growing craft economies of small towns in Western North Carolina. Gwynne was the first Curator of Fine Craft at the Houston Center for Contemporary Craft from 2008 – 2010. She is also an accomplished hot glass artist, having participated in exhibitions, craft festivals, and trade shows.
Gwynne has taught as a visiting artist for colleges and universities, spoken at various conferences and symposiums, including the well known East Carolina University Materials Topics symposium, and traveled the United States teaching professional practices and business skills to artists.
Gwynne currently serves as the Chair of the Board for the North Carolina Glass Center and participates regularly as a juror for various exhibitions, art festivals, and craft trade shows. She believes in helping artists expand their markets and create sustainable businesses. Gwynne lives in Asheville, NC with her husband and 2 dogs.
In Partnership With