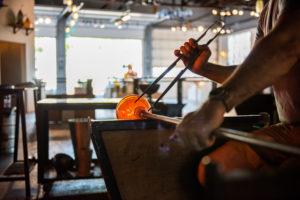 Creating an Authentic Brand
Moderator: Sarah Benoit from JB Media Institute
Panelists: Zane Adams, Buchi Kombucha and Ashleigh Hardes Koslow, Lexington Glassworks
What makes a brand authentic? Why would you want to work toward creating your own authentic brand? An authentic brand is defined as a brand that has values and morals and stands by them no matter what while honestly divulging its practices (flaws and all).Come listen to a panel discussion moderated by Sarah Benoit of JB Media Institute. She will lead WNC business owners through a discussion about why you should consider developing your own, and how you can profit from building your own authentic brand.
Moderator Biography: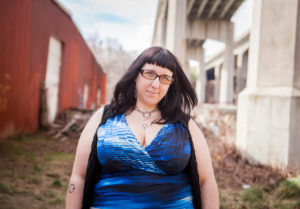 Sarah Benoit has worked in the web design, SEO, and social media fields since 2003 and has been teaching classes on related subjects since 2006. As President of Creative Original, she has built a wide variety of small business websites over the years. As Co-founder and Lead Instructor for the JB Media Institute, Sarah Benoit leverages her years of experience as a digital marketing strategist to create timely, relevant, and engaging training content. Sarah speaks, trains, and presents on digital marketing topics at conferences and events throughout the year in the Southeast and beyond.
Sarah received the 2017 Woman Executive of the Year award from WomanUp at the Asheville Area Chamber of Commerce. She was inducted into Asheville's 40 Under Forty in 2013 and is a graduate of Leadership Asheville 31. She is also a 2017 graduate of the Hive Global Leaders program.
JB Media Institute, LLC is a digital marketing training company that provides a wide variety of educational services for businesses, individuals, and organizations looking to increase their online marketing skills, stay up to date with trends in the field, and participate in peer and community support. The Institute offers a wide variety of consulting, training, and strategic marketing services for companies and organizations of all sizes throughout the United States including: online classes, a monthly peer mentoring and mastermind group, public workshops, customized private training, and consults and coaching packages.
Panelists' Biography: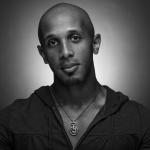 Zane Adams was recently appointed as Co-CEO and leadership collaborator with Lightswitch Foods, a newly merged company majority held by Buchi Kombucha, a 9-year-old local brand that started its journey in a humble kitchen located on Chestnut St, Asheville, NC. He has over 12 years of experience in the marketing discipline from strategy and brand development, product positioning to enterprise partnerships and marketing communication.  From its start at the North Asheville Farmers Market, to emerge as the largest producer of craft kombucha on the east coast, Buchi's brand is starting to translate outside of the local market and cultivate a devoted following.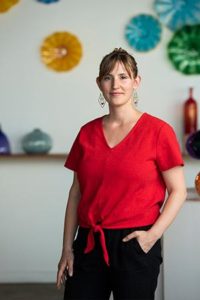 Ashleigh Hardes Koslow is Marketing Director, business manager and a founding member of Lexington Glassworks. She wears many hats at Lexington Glassworks including managing the studio's digital marketing strategies, branding, media relations, PR and B2B development. Ashleigh is an active member in both the arts and business community of Asheville. She is a current board member of the Asheville Downtown Association, serves on the Downtown Asheville Arts District leadership committee, was the 2018 Summer of Glass marketing chair and the former South Slope Neighborhood Association President helping to spearhead the SSN Mural Project. Originally from Ithaca, New York, she lives on a mini-farm with her husband, daughter and two dogs outside of Weaverville.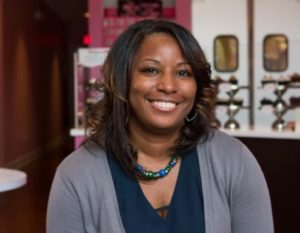 Brandy Mills is the owner of TBM Smallcakes Cupcakery and Creamery, a locally owned cupcake bakery in Asheville, NC. Smallcakes specializes in fresh cupcakes and store made ice cream. Known as one of the best cupcake bakeries in the area & a motto of "maybe a cupcake will help" sweeten any occasion.
In Partnership With