Leveraging Instagram to Drive Sales
Presenter: Liz Kantner
Liz Kantner, owner of STAY GOLD will provide an overview of Instagram and how to create consistent content on Instagram that will lead to sales. Attracting customers today via Instagram is key to building a strong online presence. Learn how to develop strong messaging, strategically use the tools Instagram provides, key metrics to consider, write impactful calls to action and convert your leads to sales.
Presenter Biography: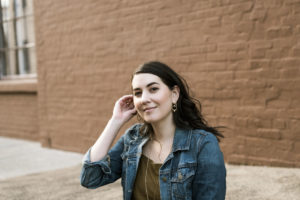 Liz Kantner is passionate about working with independent jewelry artists to help them to define their voices and thrive in the modern marketplace. Liz works with fine jewelry clients, nurturing them to success through digital marketing, sales-driving techniques, and branding.
A cross-country move led Liz to her first jewelry industry job: Digital Marketing Manager for legendary jeweler Todd Reed in Boulder, Colorado. During her years at Todd Reed, Liz fell in love with the jewelry industry. She worked on advertising, public relations, sales, and trade shows, all while also enjoying a front row seat to the jewelry design and making process. The position was a joy but eventually Liz couldn't ignore the urge to spread her wings. 
Liz left Todd Reed to launch Stay Gold in 2016. She moved to Asheville, NC, and started accepting jewelry brand clients and freelance work. She has worked for trade shows: Liz curated the New Designer Gallery for JA New York and the Designer Jewelry section of Premiere. She's been featured in JCK Magazine, INSTORE Magazine, and National Jeweler. Liz also took on the challenge of curating a selection of jewelry for a local gallery in her new hometown of Asheville, which ignited her newfound love for participating in jewelry as a retailer as well as behind the scenes.
When she's not thinking about jewelry, Liz loves reading contemporary fiction, listening to pop-punk and hugging her pups, Elliott Sniff and Conor Obarks.
In Partnership With