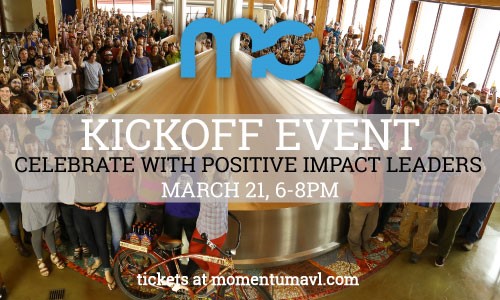 On 3/21-3/23 Asheville will be hosting the first ever MO Summit, which will be a gathering of leading positive impact companies from Asheville and across the nation including Buchi, French Broad Chocolate, Torani, Cotopaxi, and Traditional Medicinals.
Join MO summit for a public kickoff reception from 6pm-8pm on 3/21. Gain a larger perspective of the state of the positive impact high growth sector with a talk featuring Co-Founder of SunCommon and former executive at Ben & Jerry's Duane Peterson. Enjoy bites from local food and beverage companies moving the needle on ethical sourcing and business practices, while mingling with local, regional, and national partners aiming to use business to create a better tomorrow.
Advance tickets are $25 and tickets at the door are $30.
Continue to the event site for full details and to register.