Outdoor Economy Conference (get early bird tix thru 8/15!)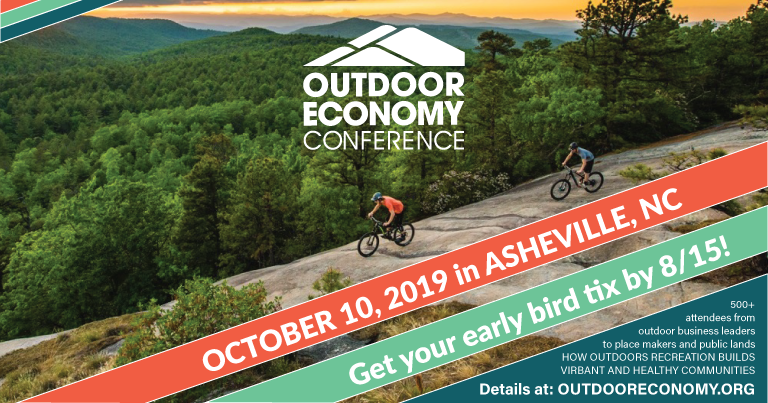 The Outdoor Economy Conference is the Southeast's premier event for those looking to grow the outdoor industry in their communities and craft an economy that's intimately tied to the quality and health of their places. Building on and connecting the vibrant outdoor community of businesses, nonprofits, community organizations, and supportive governmental and academic leaders in Western North Carolina and the surrounding area, this conference sold out in 2018 and has expanded into a new home in its second year.
Now based at the Crowne Plaza Resort in Asheville, right next to Kolo Mountain Bike Park and the Treetops Adventure Park, 2019's conference will bring the region's best outdoor assets to the fore and find new ways to support them; unlock the capacity of regional supply chains to create and innovate; unveil and dial in new workforce development programs; and build an outdoor brand that holds up our Appalachian mountains as the East Coast's hub for outdoor industry.
Continue to the conference website for full details and tickets »