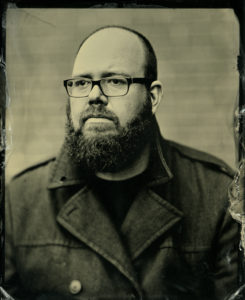 Phones, Not just for Selfies Anymore 
Presenter: Joshua White
During this two-session workshop, we will discuss tools and techniques to create images to highlight your work, products, or business in the best way possible. During Session 1, we will cover using a smartphone, editing apps, and various apparatus ranging from simple to complex to create strong images.
After the first session, participants will have the skills needed to set up a DIY studio and begin capturing images. Session 2 will focus on feedback for specific images, question and answer about challenges that may have arisen during studio setup.
Presenter Biography: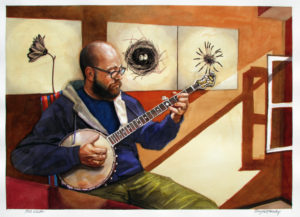 Originally from southeastern Indiana, Joshua White received his BFA in Photography from Northern Kentucky University, and his MFA in Photography from Arizona State University. From cell phone photography and alternative processes to woodworking and mixed media, White employs numerous techniques to investigate memory, mortality, ecology, and place. His work has been published by National Geographic, and featured by Wired, Mother Nature Network, Scientific American, Don't Take Pictures, The Hand, and Gizmodo. His exhibition record includes numerous solo exhibitions across the US, as well as many national and international juried exhibitions. White is an Associate Professor of Studio Art and the Studio Art Photography Area Coordinator at Appalachian State University in Boone, NC.
In Partnership With