***Please note that this class is full, but you can still register to get on the waitlist below!***
Class meets for six sessions over seven weeks, with no class March 12th.
Join a cohort of aspiring and existing entrepreneurs to gain an aerial perspective of your vision and the comprehensive business skills necessary to help bring your visions into reality.
The "Foundations" Business Planning Class helps aspiring entrepreneurs and existing business owners to create comprehensive business plans in order to start-up, expand, or enhance their businesses.
Delivered to thousands of entrepreneurs over 20 years at Mountain BizWorks, Foundations has been honored to help entrepreneurs build a solid strategy for business startup and growth. Our partnership with Birds Eye Business Planning & Adventures ensures that the curriculum is continually refreshed and made even more efficient and effective.
Our Foundations business planning class helps guide ideas from concept to reality in a participatory, supportive learning environment.
In 18 hours over 6 weekly sessions, participants will gain a clear aerial perspective of their business operations, financials, research and development, and marketing strategies. They will leave the course with a comprehensive business plan, a clear vision for their business, and concrete tasks for future work.
Week 1: Gaining Perspective: We start by viewing our business concepts from a high altitude, in order to define our visions and get a good look at the main topics to be addressed.
Week 2: Laying the Foundation: Next, we return to the ground level to define our lines of business and analyze financial essentials, from overhead costs to break-even points.
Week 3: Getting into the Flow: In the third session, we'll cover the financial bases of cash flow, sales forecasting, and financial documents.
Week 4: Mission & Markets: Then, we'll revisit our mission, discuss market research, and identify competitors in order to align with our target markets.
Week 5: Get the Word Out: Next, we'll discuss creative marketing strategies and give peer feedback on marketing materials.
Week 6: Goodbye & Good Luck: Finally, we'll present our business plans, share final pitches, and plan for next steps.
Throughout the class, emphasis will be placed on developing the social capital of the group. Participants will be encouraged to gather feedback from their peers, creating a strong network of deep support and synergy.
Facilitator Bio: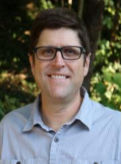 Matt Godfrey is currently CEO at Alpine Towers International, Inc. and founder/owner of Periscope Solutions, LLC in Asheville, NC. He supports companies in all stages of development and growth. He prioritizes establishing or rebuilding a platform where leadership avoids the pitfall of becoming entangled in daily operations and losing site of the horizon. It's hard to navigate from the engine room!!
For thirteen years, Matt worked for a fortune 500 company, winning many accolades and promotions along the way. For the past 5 years, Matt has been deeply engaged in the entrepreneurial community of Western NC.
Course Pricing
The course fee is $375; however some partial scholarships are available (see below). If you are not applying for a scholarship, a minimum deposit of 50% of the total is due upon enrollment to reserve your seat and will be followed by an email confirmation of your placement within a few business days.  A pay link will be included in your email confirmation for submitting any remaining class balances.
Scholarship Info
If you live in a rural WNC location, have a low-to-moderate income, or are an agricultural business, you may qualify for a partial scholarship (discounted rate is up to 80% off for qualifying individuals). Request a scholarship within the online registration form. Each class offering has a limited number of scholarships and they are available on a first come, first served basis.
Class Schedule
Class will begin on the start date and will meet on the same weekday and time every week for six weeks. Some classes have a built-in bye week for an inclement weather make up class. Attendance for all classes is recommended to not fall behind in any of the material. Week 1 is required, but if you have a scheduling conflict where you would miss any other classes, please let us know. Additional support may be available for any missed class material.  To inquire about adding your name to a waiting list for FULL classes, contact Millie Smith, millie@mountainbizworks.org (828) 253-2834 ext. 10
Registration
Complete our online registration form to hold your seat in the class of your choice.  We will follow up with you within a few days. You are welcome to contact us with any follow-up questions or ask about the status of your request.
Continue to the Foundations Registration Form »
One-On-One Business Coaching
During or following the course, One-On-One Business Coaching may be a great way to reinforce and deepen your understanding of the topics you learn in class and relate them to your business concept. To submit an application for coaching Click Here.