Polk County: AM Alpine w/ Emily Breedlove. October 21 – November 25 (Monday Mornings)
October 21 @ 9:00 am

-

12:00 pm
Class meets for five sessions over six weeks, with no class on November 11 (Veterans Day).
The Alpine course helps you get up and out of your day-to-day operations and regain an aerial perspective of where you have been, where you are now, and where your business is headed.   
If you are finding yourself at a crossroads with your business, possibly experiencing a sense of burn-out or overwhelm, or simply would like the chance to critically reflect with a peer group on how things are going, our Alpine course is designed for you. The course begins with a look at the heart of the venture and the primary value of your products or services. Participants then comprehensively assess their financial picture and marketing efforts to-date while setting a course towards a refined future vision.
Week 1: The focus this week is on regaining perspective of your venture today, your mission and vision, and what your goals are for this course and for the future. It is also a chance to get to know your fellow cohort members and begin learning from their entrepreneurial endeavors.
Weeks 2 and 3: During these sessions we focus on the numbers and the stories that they tell. In Week 2, we will interpret key financial statements and look closely at each line of business within the venture in relation to units of sale, break-even points, and profit and sales goals. During Week 3, we will utilize Birds Eye Financial Tools to create cash flow projections for the future based on new ideas or opportunities surfacing within the business.
Week 4: We focus on the marketing efforts to date: how is the venture generating awareness about its products and services and gaining feedback from its audiences? During Week 4 we will review all current marketing materials and revisit core concepts of creating a strong brand identity while gaining feedback from peers. During this week we will brainstorm and create new ideas and pathways for connecting with our clients and customers.
 Week 5 & Beyond: Will focus on action plans for moving forward with an opportunity for 1:1 coaching to review key measurements for implementation.
The peer-to-peer learning environment coupled with one-on-one coaching support will give you the confidence to make the next steps towards growing and generating results for your business.  The class addresses challenges and opportunities directly related to your venture.  Alpine also provides you with the tools to determine if and when to scale your business model and can serve as an excellent precursor to our ScaleUp WNC program.
Facilitator Bio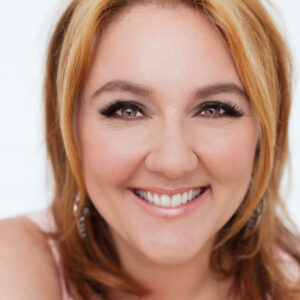 Emily Breedlove is a PR Specialist and Growth Strategist who specializes in building the framework, platforms, and partnerships needed to be impactful in today's challenging economy. Having spent the past 15+ years working in small business support and community development, Emily has been fortunate enough to have experienced this space from both the entrepreneurial approach and the resource provider perspective. She is the Director of the ScaleUp WNC Accelerator, serving high-growth companies in Western North Carolina and is the host of programs like the Economic Bruncheon, Camp Girl Boss, and WNC Press Pass. Emily is a member of the leadership team for the Asheville 1 Million Cups, and teaches the monthly AVL Pitch Prep class at the Asheville Chamber of Commerce. She is a certified trainer in the Ice House Entrepreneurship Program (IHEP) and REAL Entrepreneurship (Rural Entrepreneurship through Action Learning) Curriculum.
Course Pricing
The Alpine course fee is $375; however through the Foothills Launch! initiative with support from USDA Rural Development and the Isothermal Planning & Development Commission, we are able to offer this course for only $75 per participant. To redeem this special reduced price, please use the scholarship code "FOOTHILLS-LAUNCH" when registering. The total is due upon enrollment to reserve your seat and a payment link will be included in your registration confirmation email.
Scholarship Info
See above for the special reduced price details for this course.
Class Schedule
Class will begin on the start date and will meet on the same weekday and time every week. Some classes have a built-in bye week for a holiday or inclement weather make up class. Attendance for all classes is recommended to not fall behind in any of the material.  Week 1 is required, but if you have a scheduling conflict where you would miss any other classes, please let Kareen know.  Additional support may be available for any missed class material. 
Please contact Kareen Boncales,  kareen@mountainbizworks.org (828) 253-2834 ext. 27 if you have any questions.
Continue to the Alpine Registration Form »