Are you a founder or manager of a WNC small business with strong growth potential?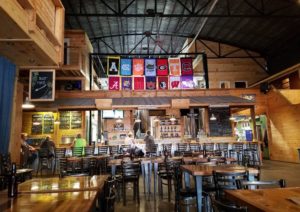 If so, we invite you to join us for an informational session and happy hour at Nantahala Brewing Co to learn more about the 2019 ScaleUp WNC program. At this event, you'll get an overview of the program details and benefits, will have a chance to meet some of our program facilitators and alumni, and can ask any burning questions you may have. You are not required to attend an info session to apply but we do encourage it as it provides an opportunity to introduce your company, get some tips on the application process, and to ensure the program is a good fit. It's also a great opportunity to connect with other growing business owners in your community.
Please RSVP using the form below.
You can also find our more about the ScaleUp WNC program here.