What can I deduct? Do I bring receipts to my accountant? Is my art a business or a hobby? What is a Schedule C? How do I deduct my home studio? Hannah Cole is a tax expert who specializes in working with creative businesses and artists. A long-time working artist with a high-level exhibition history, and a tax and money columnist for the art blog Hyperallergic, the financial challenges of freelancers and small creative businesses are both relevant and personal to Hannah. She will discuss the basic tax equation, self employment tax and the estimated quarterly tax system, audit concerns for the creative person, and other tax issues specifically relevant to artists and makers, followed by a question and answer period.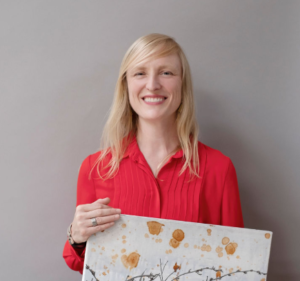 This workshop will be lead by Hannah Cole, ENROLLED AGENT and founder of Sunlight Tax, which specializes in friendly, informative tax preparation for artists, and engaging, art-world savvy tax education workshops for artist groups.
Pricing & Ticket Packages
This workshop is part of the Craft Your Commerce: 2020 Spring Workshop Series being offered by Mountain BizWorks with support from Center for Craft and UNC Asheville. The series involves a networking event, three separate workshops, and one intensive courses suited for existing makers. The sessions work great on their own, but they're designed to build on one another and we encourage you to consider participating in the full series. Limited financial need-based scholarships are available.
Individual Ticket
Early Bird Price for Taxes for Makers: $35 (ending Feb 20, 2020)
Regular Price for Taxes for Makers: $45 (starting Feb 21, 2020)
Series Pass Breakdown:
The Series Pass gives you discounted access to all Workshops (Taxes for Makers, Scaling Your Craft Business, Crafting the Build Environment)
The Series Pass + Alpine gives you access to all Workshops AND the 5-week Alpine for Makers course 
Get your tickets early and take advantage of discounted Early Bird Prices!
Scholarships
Limited financial need-based scholarships are available. To apply for a scholarship please continue to this form. UNC Asheville students are also eligible for scholarships; contact Brent Skidmore for details.