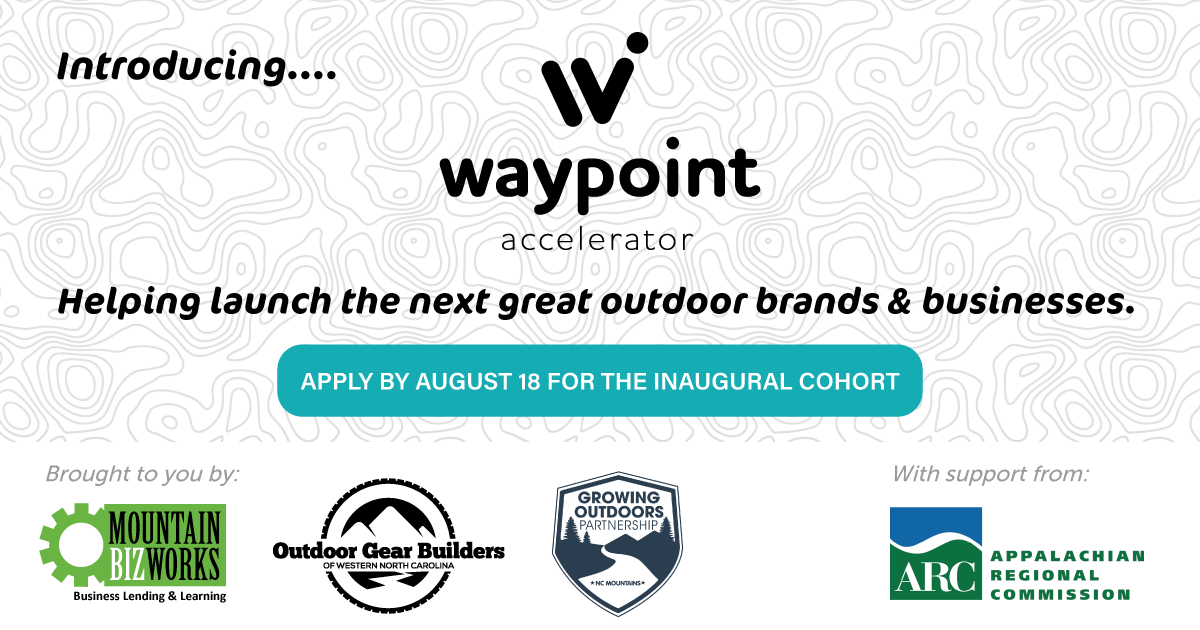 Interested in learning about the new Waypoint Accelerator and possibly applying? If so, we invite you to join us and other area entrepreneurs at one of our informational sessions where we'll a) provide details on the program and how to prepare a strong application, b) have an opportunity to hear everyone's exciting new opportunities, and c) network with industry peers. Attending an info session is not required to apply but we do encourage it so you'll have a fuller understanding of the program.
This session will be held at Tsuga's new production facility at: 699 George Wilson Rd. Boone, NC 28607
This is a free session but an RSVP is requested. Thanks!