Mountain BizWorks and our partners are excited to soon announce the members of the ninth ScaleUp WNC cohort. At this time, we're only expecting to hold one new cohort in 2020 as we're also planning a new alumni offering. 
Sign up for our monthly e-news to be among the first to find out which small businesses were selected for the 2020 program.
Sign up for e-news »
Cohort Program Dates
Each ScaleUp cohort program includes a VIP kick-off evening event, seven class-based sessions, a capstone showcase event (optional), and a minimum of 10 hours of one-on-one technical assistance and mentoring to support the implementation of your strategic growth plan.
The program is open to applicants from anywhere across WNC. The tentative dates for Cohort 9 follow. The cohort will be held at a central location based on the selected participants. ScaleUp program participants are expected to attend all of the sessions for your cohort.
Cohort 9

Friday Mar 6, 9:30am-3:30pm: Session #1
Thursday Mar 19, 5-8pm: Kickoff Dinner with Mentors & Partners
Friday Mar 20, 9:30am-3:30pm: Session #2
Friday Apr 3, 9:30am-3:30pm: Session #3
Friday Apr 17, 9:30am-3:30pm: Session #4
Friday May 1, 9:30am-3:30pm: Session #5
Friday May 15, 9:30am-3:30pm: Session #6
Friday May 29, 9:30am-3:30pm: Session #7
TBD: "Demo Day" Event
Questions?
Please contact Emily Breedlove with any questions at emily@mountainbizworks.org. Additional program information can be found on the main ScaleUp WNC page.
Program Sponsors
Major support received from…


ADDITIONAL PROGRAM SUPPORT RECEIVED FROM: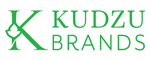 Interested in joining our team of sponsors? Contact Chris Grasinger at chris@mountainbizworks.org for details.