Mountain BizWorks, Outdoor Gear Builders of WNC, and our partners are excited to support the second Waypoint Accelerator cohort.
Please note that the 2nd Waypoint Cohort will be conducted entirely via Zoom or a similar videoconferencing platform.
Cohort #2 Timeline
The 2nd Cohort of the Waypoint Accelerator program will be announced and the application window will open October 15, during the 2020 Outdoor Economy Conference.
Applications for the second cohort will be due on November 09 at 11:59 p.m. Up to 8 companies will be selected for the second cohort based on a competitive, merit-based review process.
Companies selected for the first cohort will be notified and announced by November 17.
The Session Dates and Program Schedule are as follows:

Thursday November 17, 5pm-6pm: Waypoint Meet & Greet
Thursday December 03, 9:30am-12pm: Session Welcome & Getting Started
Thursday December 10, 10:30am-12pm: Customer Development 
Thursday December 17, 9:30am-12pm: Go-to-Market Strategy and Tools Pt. 1
Thursday January 07, 9:30am-12pm: Go-to-Market Strategy and Tools Pt. 2
Thursday January 14, 10:30am-12pm: Go-to-Market Strategy and Tools Pt. 3
Thursday January 21, 9:30am-12pm: Design Thinking Pt 1
Thursday January 28, 10:30am-12pm: Design Thinking Pt 2
Thursday February 04, 9:30am-12pm: Sales 101
Thursday February 11, 9:30am-12pm: Financial Modeling
Thursday February 18 – BREAK
Thursday February 25, 9:30am-12pm: Access to Capital
Thursday March 04, 9:30am-12pm: Leadership and the Responsible Outdoor Company
Thursday March 11, 10:30am-12pm: HR & Employee Management
Thursday March 18, 9:30am-12pm: TBD
Thursday March 25, 10:30am-12pm: Work on Pitches and Presentations
Thursday April 01, 9:30am-12pm: Waypoint Graduation Celebration & Reflections
All applicants are asked to hold the above session dates and times on their calendars and, if accepted, are expected to commit to the entire duration of the program.
Facilitators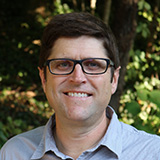 Matt Godfrey is a business coach, partner, educator, leader and facilitator of impactful ideas. He has a broad range of experience in sales, marketing, finance, operations, leadership, and organizational development. Matt believes collaboration leads to innovation and positive impact within our communities.
As an advocate and leader in the outdoor industry, Matt currently serves as board chair for the Outdoor Gear Builders of WNC, the Growing Outdoors WNC Advisory Council and is the Lead Facilitator of the Waypoint Accelerator. His full time engagement is with the NC Small Business and Technology Development Center (SBTDC) as a Business Resiliency Counselor.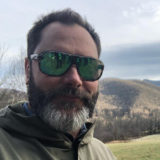 Andy Williamson's business card says Principal and Executive Director however he is fortunate to serve many roles – a father and husband, a catalyst, salesman, mentor, and advocate, a project manager, board member, outdoor adventurer, a strategic planner, and visionary.
This Summer Andy joined the Outdoor Gear Builders of Western North Carolina as their first Executive Director where he supports their organization in their mission to cultivate, connect, and support the community of outdoor industry professionals.
In addition, as principal at Active Strategies Andy leads their team in helping communities and organizations harness the catalytic power of outdoor recreation in order to foster vibrant active cultures. Their vision is to ensure every community and resident has access to quality trails and outdoor recreation that they can use to build and sustain their own unique and vibrant culture.
Apply
Questions?
Please contact Millie Smith with any questions at millie@mountainbizworks.org. Additional program information can be found on the main Waypoint Accelerator page.