Accelerated Business Growth
Congratulations to the 10 small businesses participating in the first Catalyst Cohort program, which launched in October 2020 and continues through November 2021. They were selected from a highly competitive pool of 22 applicants.
The Catalyst Cohort is a way for Entrepreneurs to develop and share their professional lives, on a regular basis, with a small group of peers with diverse expertise and experiences. The group functions as an "Advisory Boards" for participants. The experience and learning is rich with opportunities and horizons broadened for participants and numerous success stories resulting from the advice and support of collective group.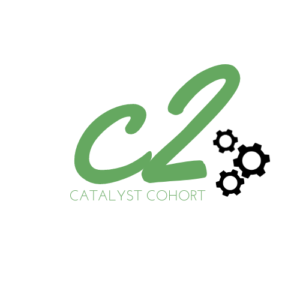 Members of the First Cohort – 2020
These 10 companies, in the one-year program, receive intensive growth management training along with the opportunity to connect with experienced mentors and receive access-to-capital support. They'll also receive up-to $2,000 to use towards the cost of services such as marketing, legal fees, bookkeeping, accounting, HR, insurance, credit repair, and other business development services.

Sole82  – Sneaker boutique store in Asheville
Asheville Community Enterprises – MobileApp for agencies to enhance their ability to support clients and staff.
MS Lean Landscaping  – A service based residential and commercial landscaping company
Spillway Bridge & Co  – Gathering place for music, craft & classic brews and top shelf spirits.
Sora Surya No – Healer, speaker and life coach
GMZ Construction LLC  – Masonry and Painting
LuXe Financial Co.  – Mortgage and financial services
HERS Limited Liability Co – Healthcare coordination services for women
 Kente Kitchen  – West African cuisine and African Grocery
Peterson Appliance Service  – Sale and service of in-home appliances in Asheville
---
Get on the Interest List
Interested in participating in the next cohort? Complete the form below to be added to the Catalyst Cohort interest list and we'll notify you when we open applications for our next Catalyst Cohort (in early 2021).