This four-week workshop will be delivered via Zoom from 2pm – 5pm on Wednesdays from September 30 – October 21, 2020.
Many companies have recently re-opened their businesses to the public against a backdrop of tremendous uncertainty. Business models have pivoted, customer behavior has shifted, revenues are no longer predictable, and there's still the possibility that business may dramatically ground to a halt.  To be successful during these uncertain times, you must develop and execute a clear and adaptive near-term and mid-term strategy based on four critical tools: customer re-discovery, impact scenario planning, cash flow projections and cross organizational leadership and communication. These foundational tools will support you currently and throughout your journey as an entrepreneur and leader.
Objectives of the cohort-based program:
Gain a clear understanding and muscle-memory of the core concepts of Customer Discovery, Scenario Planning, Cash Flow Projections, and Organizational Leadership and Communication.
Develop near- and mid-term strategies incorporating these core concepts, allowing for real time adaptability and risk management during uncertainty in the marketplace. 
Develop an execution plan for the near- and mid-term strategies that is focused, measurable, and relevant in the current environment.
Gain personal leadership tools, confidence, and peer support for the journey ahead.
Who is Lean Relaunch best suited for?
Designed for founders, owners, and executive leaders that have been significantly impacted or have made significant changes in their business model due to Covid19.  Participants should be prepared to make strategic decisions and willing to participate fully in the course including homework assignments and Slack communications with the cohort outside of the course.  Participants should have a good working knowledge of and access to their company's financials. 
4-Week Program Highlights:
Advanced 4-week virtual course with a cohort of other entrepreneurs
Once a week 3-hour facilitated session on each of the core concepts 
Tools, activities, homework & peer accountability provided to support the development & execution of your own near and mid-term strategy
Dedicated Slack channel for course participants & mentors
Seats are limited to provide a peer-to-peer learning environment
Facilitator: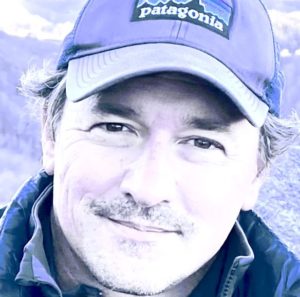 Jeffrey Scott is a social entrepreneur, conservationist and avid outdoorsman. He supports early stage startup companies as a fractional CFO and growth coach and has coached over one hundred founders on strategy, scale, finance and personal leadership. Jeffrey currently owns, operates and serves on the board of a number of socially driven companies. 
Price:
$95 for Scaleup Alumni
$125 for other high-impact entrepreneurs