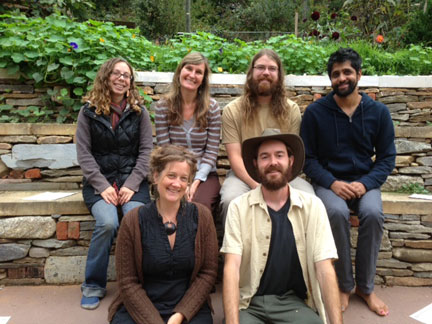 Earlier this month, 10 participants from the Urban Farm School completed our Business Planning Foundations class.
Urban Farm School — now it its first year — is a seven-month program offered by the Ashevillage Institute that teaches urban farming operations, permaculture, and entrepreneurship skills over a 716-hour curriculum. 
UFS approached Mountain BizWorks with an interest in adding our business planning class to its curriculum this year. 
Annie Price, who facilitated the class, was struck by the dynamism and dedication of these passionate students.
"Each person within this group is channeling their passion for their community, their reverence for the environment, and their own personal knowledge and training into the market. It was a great collaboration and I'm grateful that we were part of UFS's unique curriculum offerings."
Thanks to Ashevillage for initiating this fantastic partnership!
>> Registration is now open for next year's Urban Farm School session, which starts in April 2014.
>> Check out our Business Planning Foundations class.