It's truly community that has changed our businesses.
Sandra Percoma has lived in Marion, NC for over two decades. Her children were born and raised in the town. After the recession of the early 2000s, leaving was not an option for her.
The entire McDowell County was "a ghost town," Sandra said, but she wanted to do something to help it rather than abandon it.
Sandra and Augustin decided to start a new ice cream shop, Artesana Ice Cream, that had a strong focus on the community around it. The initial recipes for the ice cream came from Augustin's grandfather, who was a doctor determined to create a healthier dessert that still lifted the spirits of his family. Care for the customer, through healthier and local ingredients, and care for the community seemed like a winning combination. The husband-and-wife team went to Mountain BizWorks with their new business idea, and the nonprofit was able to provide them the startup funds needed to make this dream a reality. Soon another bright star was added to the constellation forming in Marion's small business community.
At the same time, those other stars were beginning to shine, revitalizing the hard-hit downtown area. MicaTown Brewing, founded by Emily Causey and Jason Snyder, was also making a name for itself in Marion.
"It's every homebrewer's dream to open up a brewery," Jason said.
He had started homebrewing in 2011, but after taking the Growing Entrepreneurship in Marion course led by the Marion Business Association he was living that dream and opening up MicaTown Brewing with Emily.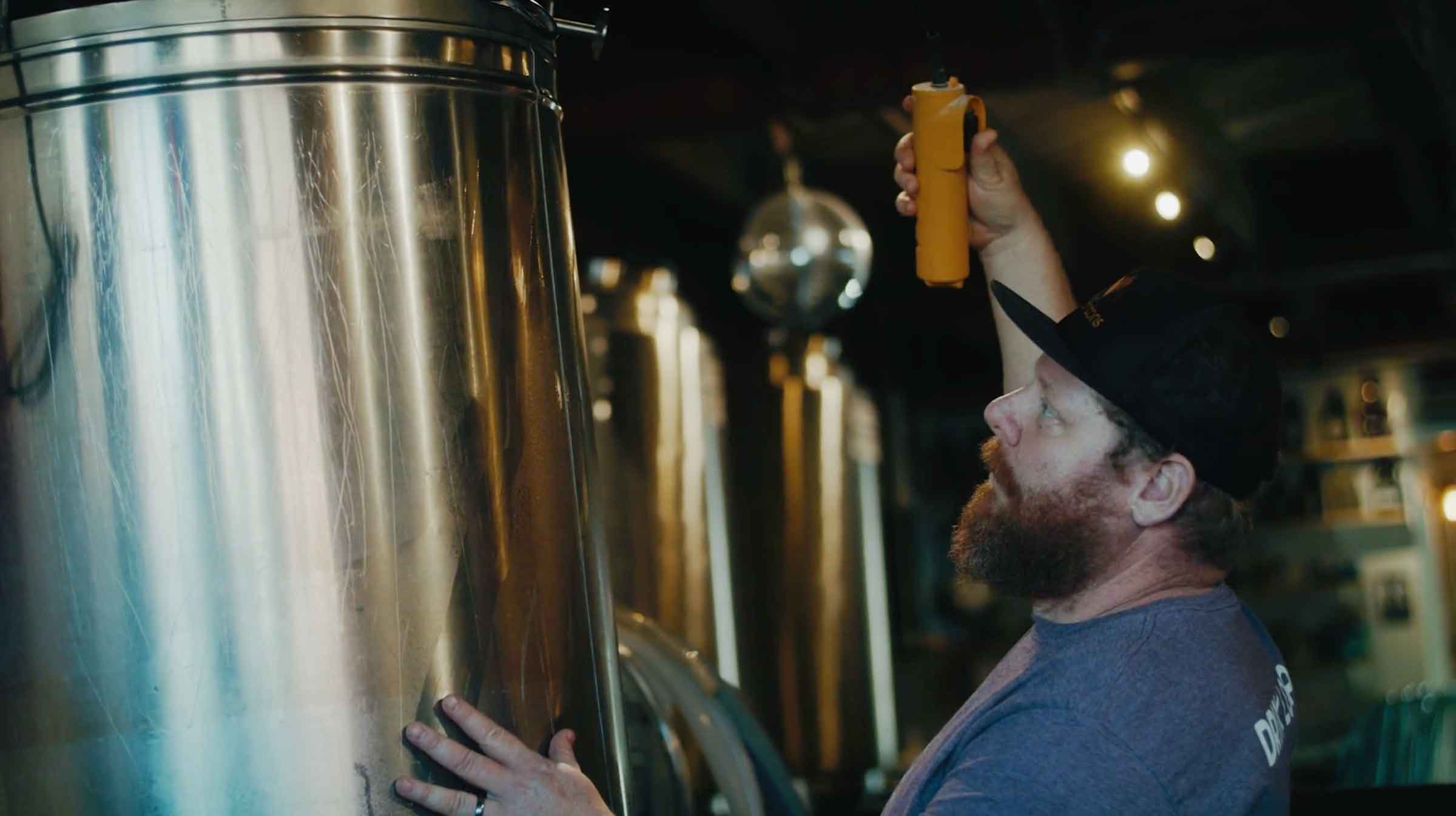 "It felt like the town had been left behind in the recession," Jason said. He, Emily, and other local business owners saw it as their duty to drive tourism and "bring back some life" into Marion through their ventures.
As a small town in North Carolina, Marion is incredibly tight-knit. "It's really common for folks to walk in a store in downtown Marion and be known by name," said Anthony Collins of Marion Fabric and Upholstery, the business he and Rick Letterman opened in 2015. They see people entering their shop more as family than customers. When the small business renaissance started in downtown Marion, they knew they wanted to be involved. "That was something we wanted to be a part of," Anthony said.
Mountain BizWorks helped them access the capital needed to purchase the Main Street building where Marion Fabric and Upholstery and the Vintage Market now exist.
"Without Mountain BizWorks, I don't see it happening at all," Anthony said.
Many more small businesses began popping back up around town during this time. One of those entrepreneurs was Daniel Rodriguez, whose dream of starting a restaurant called Burrito Bros. was taking off along with the rest of downtown. At first, it felt like it was a long shot, according to Daniel, but what are dreams for if you never go for them? "I figured, if I try it now and it doesn't work, at least I tried," he said.
But Burrito Bros. was very well received in the newly bustling downtown.
"We were growing faster than we could keep up with," Daniel said, and he looked to Mountain BizWorks for help.
With the assistance financing a tortilla machine, Burrito Bros. was able to drastically increase the volume of food the restaurant could serve without sacrificing the quality it had become famous for. "Mountain BizWorks really helped us out," he explained.
Like with many success stories, the town of Marion had to go through a very difficult time before things could get better. Now, thanks to the dedication and ingenuity of these entrepreneurs, local officials, and community members, things are brighter than ever. "What you see in downtown Marion has really changed in a short amount of time," Emily of MicaTown Brewing said.
"Somebody on their own can only do so much," said Burrito Bros.' Daniel.
But with entrepreneurs like these leading the charge, the community can do unstoppable things. "It was very challenging," Sandra of Artesana Ice Cream said of the recession's effect on the town and its uphill road back. "But it's making our businesses stronger, our relationships stronger, and our traditions stronger."
It's a good reminder that collectively we can do so much more than we can when we're going solo.