We're excited to announce the members of our fifth ScaleUp WNC cohort, with sessions taking place in spring of 2017. Congratulations to these 15 innovative small businesses that were selected for the program, which is funded by the U.S. Small Business Administration.
MEMBERS OF THE 5th COHORT – SPRING 2017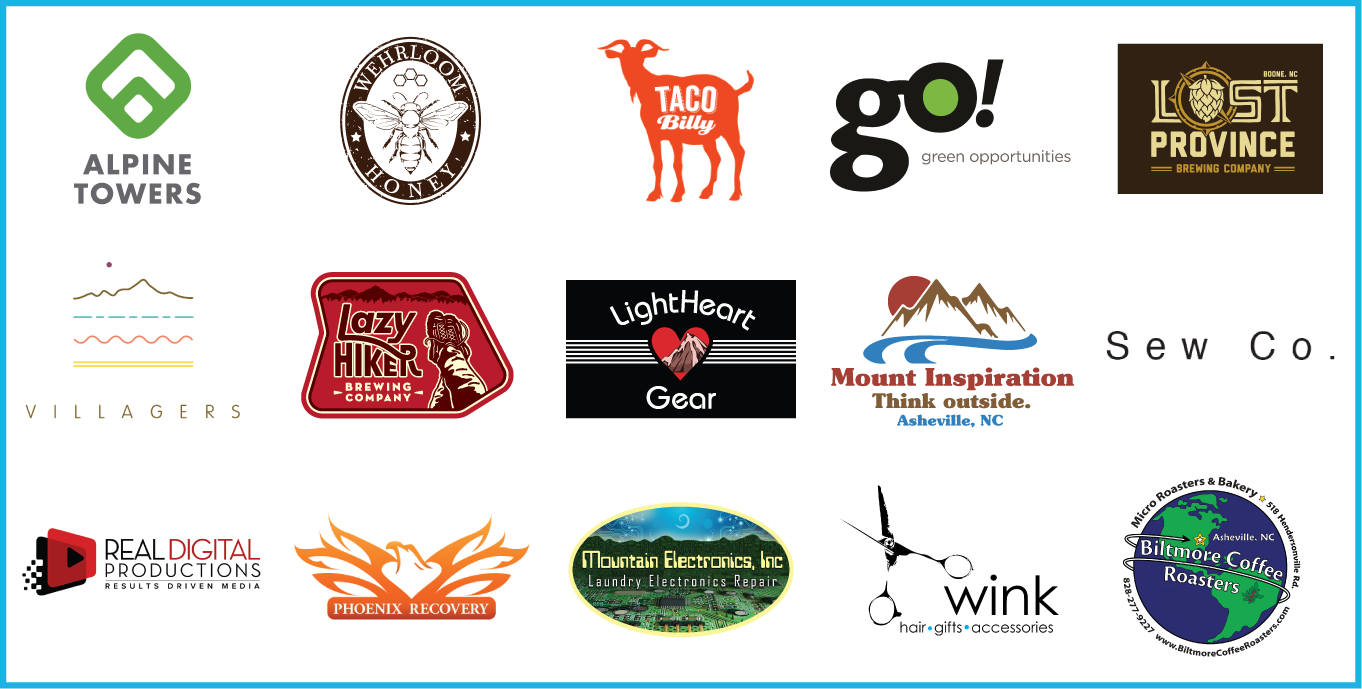 The following 15 growth-oriented small businesses will receive intensive training, one-on-one management support, assistance in connecting with growth capital, and the opportunity to strengthen connections in order to scale up their ventures:
* Alpine Towers International
Alpine Towers specializes in designing, building and servicing challenge and obstacle courses used for education, recreation, and training in a variety of industries across the globe. (Buncombe County)
* Biltmore Coffee Roasters
Biltmore Coffee Roasters is an Asheville, NC, artisan micro roaster, specialty coffee shop and bakery.  Using local and organic ingredients, we prepare our chai and syrups from scratch and rotate a wide variety of  single origin cold brews on tap daily. (Buncombe County)
* Green Opportunities, Inc.
Green Opportunities, Inc. provides a fast-track to sustainable employment opportunities for motivated job seekers, while offering a job-ready workforce to meet the needs of local employers. (Buncombe County)
* Lazy Hiker Brewing Co.
Lazy Hiker Brewing Co. opened in May 2015 and was the first for Franklin. The brewery is focused on crafting beer and community. Located in the former town hall and fire department hikers and travelers alike can enjoy the family friendly taproom. (Macon County)
* LightHeart Gear
LightHeart Gear – Ultralight backpacking gear for the long distance hiker.  Functional designs manufactured in the USA.  Veteran/ Female owned business. (Buncombe County)
* Lost Province Brewing Company
Lost Province Brewing Company is a brewery and gastropub located in downtown Boone, NC, serving stylistically authentic and innovative craft beers brewed on site, and savory fare cooked in our wood-fired oven. (Watauga County)
* Mount Inspiration Apparel
Mount Inspiration Apparel uses 100% organic and recycled apparel to bring our fun, funny, uplifting, spiritual, and positive designs for outdoor lovers, thrill seekers, and free spirits to life. We donate 5% of profits to environmental protection non-profits. (Buncombe County)
* Mountain Electronics, Inc.
Mountain Electronics repairs circuit boards for the commercial laundry industry.  Our customers are laundromat owners and laundry route operators from across the nation. We offer reliable repairs, one-year warranties, free shipping, and excellent customer service. (Yancey County)
* Phoenix Recovery
Phoenix Recovery's connection-based residential recovery homes and programs do more than help people stay "clean and sober"… We believe the key to addressing our addiction care crisis is developing more resilient community. (Buncombe County)
* Real Digital Productions
From concept to post-production and beyond, Real Digital Productions is with you every step of the way. We are technically-savvy, business-minded and creative throughout. We connect your audience to your brand by creating compelling visual stories that bring results. We produce videos for clients from the mountains of Western NC to coastal NC/SC. (Transylvania County)
* TacoBilly
TacoBilly proudly serves made from scratch, locally-sourced tacos at a high value, by smiling humans. (Buncombe County)
* VILLAGERS
VILLAGERS is an urban homestead supply store offering quality tools, supplies + classes to support healthy lifestyle activities including organic gardening, food preservation, home cooking, medicinal herbalism, keeping chickens and more. You can shop both in person and online. (Buncombe County)
* Wehrloom Honey
Wehrloom Honey has grown from a couple hobbiest beekeepers to a diverse honey and value added products operation. Wehrloom harvests two varieties of honey and manufactures 25 different skin care, beeswax candle, and other honey bee related products, that also now includes mead (aka "honey wine"). (Graham County)
* Western Carolina Sewing Company (Sew Co.)
Sew Co. is an industrial sewing facility with a design-driven perspective. Our skilled team of industry-veteran sewers, pattern-makers, designers and managers pride themselves on quality craftsmanship of selective sewn goods. (Henderson County)
* Wink Salon
Celebrating 12 years of business, Wink Salon is an education focused, curl empowering, mission driven salon. Our mission Create, Educate, Elevate, Love pushes us to be a unique force in the salon community. Aside from caring for our clients our business houses Wink University, our training and advanced education program, Humble Hairdressers our charitable hair cutting and BigLifeThinHair.com which is a empowerment and education resource for women with thinning hair. (Buncombe County)