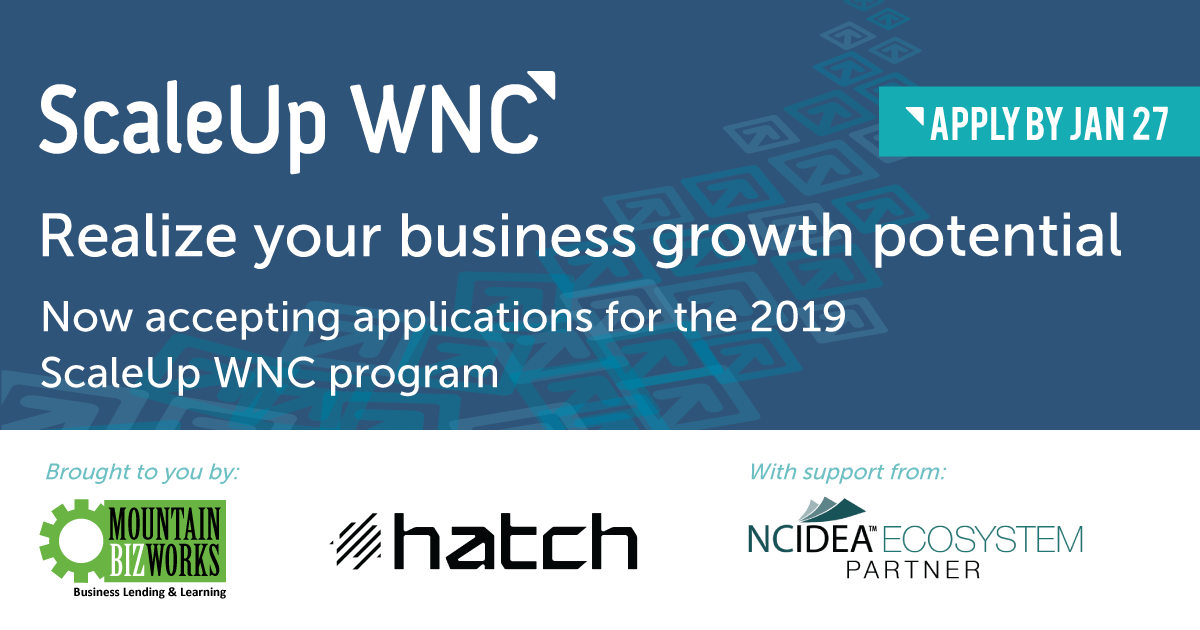 ScaleUp WNC provides intensive growth strategy development and implementation assistance to two cohorts of 15 small businesses annually. Western North Carolina businesses with strong potential for growth and job creation have the opportunity to apply to participate in this highly competitive program. With now over 90 alumni companies, ScaleUp WNC is supporting a diverse and distinguished group of entrepreneurs that will drive innovation and economic development across the WNC region for years.
THE 2019 PROGRAM
The 2019 program application window is now closed. This year's cohorts will be announced in late February. Sign up for our newsletter to stay tuned on future ScaleUp program events, application cycles, and other news. 
Continue for full 2019 program details »
2019 PROGRAM SPONSORS
MAJOR SUPPORT RECEIVED FROM:


ADDITIONAL PROGRAM SUPPORT RECEIVED FROM: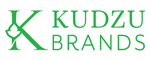 Interested in joining our team of sponsors? Contact Chris Grasinger at chris@mountainbizworks.org for details.
MEET THE SCALEUP WNC COHORTS
| | |
| --- | --- |
| COHORT 1 (SPRING 2015) | COHORT 2 (SUMMER 2015) |
| COHORT 3 (SPRING 2016) | COHORT 4 (SUMMER 2016) |
| COHORT 5 (SPRING 2017) |  COHORT 6 (SPRING 2017) |
GROWTH-ORIENTED SMALL BUSINESSES ARE ELIGIBLE TO APPLY
Each cohort will be selected through a highly competitive, merit-based application process. Founders, owners, or executive managers of growth-oriented small businesses are eligible to apply. These businesses must:
Be a for-profit company based in Western North Carolina
Have been in business for at least two years
Ideally have annual revenues between $150,000 and $1,500,000
Have at least one full-time employee (can include founder/owner positions)
Have identified opportunities for business expansion
This stage of companies, after startup but before maturity, tends to be underserved in Western North Carolina (and nationally), so ScaleUp WNC offers a unique opportunity to help expand growth-oriented businesses and strengthen the entrepreneurial ecosystem across the region.
HOW DOES THE PROGRAM WORK?
ScaleUp WNC is a cohort-based program. Each participant will be part of a CEO network of up to 15 peer businesses and will receive tailored services to measurably advance their business and achieve significant business development milestones. Program elements will include, but not be limited, to:
Entrepreneurship education curriculum: Delivery of proven, established curricula for growth-oriented entrepreneurs and small businesses focused on the unique challenges of scaling established businesses. This intensive curriculum includes an opening VIP kickoff party, seven class-based sessions, and a culminating "demo day" showcase event.
Management assistance and support: Ten hours of one-on-one support, mentoring, and technical assistance from our team of business advisors and Hatch mentors (new for 2019!) with expertise including leadership, market research analysis, business strategy, technology development, operations, and sales growth assistance.
Access to capital: Assistance and connections to growth capital, including preparing investor due-diligence backup documentation, matchmaking events, and introductions with local lenders and investors.
Connections and networks: Strengthening connections and networks, including developing valuable relationships with peer entrepreneurs, support resources, mentors, potential supply chain partners, etc.
HOW MUCH DOES IT COST?
Thanks to our generous 2019 sponsors and partners, the cost of the program is only $495, or three installments of $165 each, for companies admitted to the program. This provides full program access for one participant including 60+ hours of training, mentoring, and networking to scale your business. Companies that would like to add a second program seat (i.e., for a co-founder) may do so for an additional one-time fee of $165. The program fee (or first installment) will be due upon acceptance to the program. There is no fee to apply.
WANT TO LEARN MORE?
The ScaleUp WNC team created a webinar that describes the 2019 program and application process. Get your questions answered by watching the webinar here!
WHO IS INVOLVED?
Mountain BizWorks is the fiscal and administrative lead for the project with implementation support from High Country Local First
INTERESTED IN BEING PART OF OUR MENTOR NETWORK?
If you are interested in joining our community of mentors for ScaleUp WNC businesses, please fill out this quick (two questions + contact info) interest form, and we'll add you to our growing network of mentors working to scale small businesses in WNC.